2020 HFAS Art Tour — New York City
FEBRUARY 13-16, 2020
Thursday • February 13th/ 5-10 pm
Opening Night
HFAS Exhibition & Sale
Salute to AFRICAN AMERICANS IN TECHNOLOGY & DESIGN — 5-10 pm
Lifetime Achievement Award Ceremony
HFAS Presents a Lifetime Achievement Award to Voza Rivers, Harlem Arts Alliance Chairman
Hosted by Greater Bronx (NY) Links, Incorporated
Friday • February 14th/ 9 am – 10 pm
Youth Empowerment Day 9 am – 1 pm (Closed to the Public)
HFAS Exhibition & Sale
HFAS Fashion Show — 6-10 pm
Designs of Hope Wade and Designs of Moshood Creations with a Special Salute to Legendary Fashion Icon Dapper Dan
Salute to AFRICAN AMERICANS IN EDUCATION 5 – 10 pm
Co-Hosted By Delta Sigma Theta Sorority Incorporated Alumnae Chapter and the New York Club NANBPWC, Inc.
Saturday • February 15th/ 10 am – 10 pm
HFAS Exhibition & Sale 10 am – 10 pm
A Salute to Afrian Americans in Medicine  5 pm – 10 pm
Hosted by Association of Black Cardiologists
HFAS Presents The New York 2020 Literary Pavilion – 5 pm – 10 pm
Hosted by Amistad Harper Collins Publishers & Harlem Writers Guild
Sunday • February 16th/ 1-7PM
HFAS Exhibition & Sale 1 – 7PM
Salute to Toni Morrison
Hosted by Amistad Harper Collins Publishers & Harlem Writers Guild
African Americans in Education
Supporting the theme of this year's annual multi-city tour, HFAS recognizes the contributions of African Americans in Education selected regionally from across the Education industry in a celebration of "African Americans in Education."
2020 Honorees
The Historic Riverside Church, New York City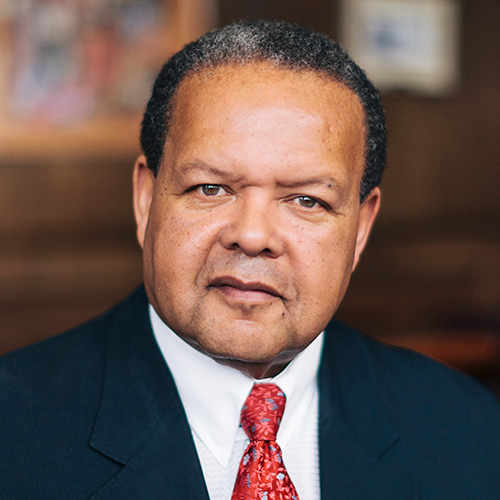 Dr Rudy Crew
Dr Rudy Crew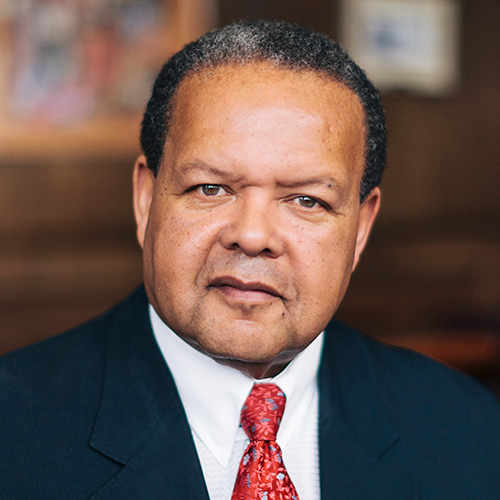 President of Medgar Evers College
Rudy Crew is president of Medgar Evers College in Brooklyn, New York. A lifelong educator and author, Dr. Crew's career has spanned from the classroom to the chancellorship of the nation's largest school district, New York City Public Schools. Dr. Crew is a renowned leader and reformer who has made it a mission to improve student achievement, especially for poor and minority students.
The Chancellor's District, The Parent Academy, School Improvement Zone, and Pipeline Initiative are among Dr. Crew's innovations that are considered national models for reform. These successful strategies have engaged parents, business and political leaders, and communities, ensuring students achieve higher levels of success and are prepared for the global challenges ahead.
Dr. Crew has implemented a strategic plan at Medgar Evers College (MEC) to improve retention and increase graduation rates, resulting in a stronger academic and administrative infrastructure for ensuring student success and strengthening institutional effectiveness with a two-year high in securing $26 million in external grants.
More than 4,300 students have participated in MEC Pipeline Initiative programs through the 2016–17 school year. The Pipeline works with a myriad of early college initiatives, the most notable of which is the Early College Dual Credit/Pipeline Pathways, where high school students in central Brooklyn are offered the opportunity to take college level courses in their respective high schools, taught by their high school teachers. MEC faculty collaborates with the teachers to align course content and assessments to ensure students receive courses comparable to CUNY academic standards. Principals and superintendents are also provided professional development that is unique to the Pipeline program and implementation. Additionally, parent academy programs guide parents and guardians through seminars and other experiences to boost their children's college readiness.
Dr. Crew has served on numerous boards, including the Lincoln Center for the Performing Arts, Communities in Schools, Al Shanker Institute, and the Public Education Network. He is the recipient of many awards, including the NAACP Educational Leadership Award, the Arthur Ashe Leadership Award, and the AASA National Superintendent of the Year.
Dr. Crew's acclaimed book, Only Connect: The Way to Save Our Schools, continues to guide a vital public discussion.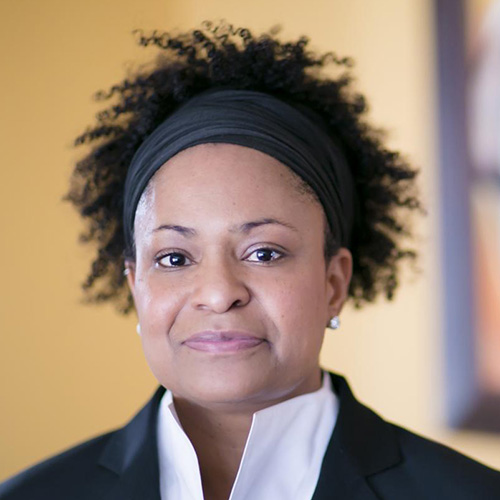 Dr Lisa Coleman
Dr Lisa Coleman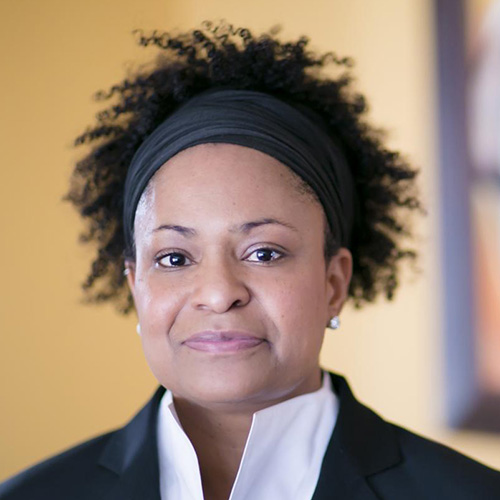 Inaugural Senior VP for Global Inclusion and Strategic Innovation, and Chief Diversity Officer at New York University
Dr. Lisa M. Coleman is New York University's (NYU) inaugural Senior VP for Global Inclusion and Strategic Innovation, and Chief Diversity Officer.
Reporting to the President, Dr. Coleman works with the Office of the Provost, Deans, other senior leaders, internal stakeholders, external partners, and constituents to advance, promote and build capacity for strategic global inclusion, diversity, equity, belonging and innovation initiatives across NYU globally. Prior to NYU, Dr. Coleman served as the first Special Assistant to the President at Harvard University and Chief Diversity Officer. During her tenure, she and her team developed some of the first initiatives focused on the intersections of technology and disability. Prior to NYU and Harvard, she directed the Africana program at Tufts University, and was later appointed to serve as that institution's first senior GID executive reporting to the President.
Dr. Coleman earned her doctorate in Social and Cultural Analysis, American Studies from NYU and three master's degrees from the Ohio State University
in African and African American Studies; Women's, Gender, and Sexuality Studies; and Communication Studies. Her undergraduate foci included sociology/anthropology and computer science.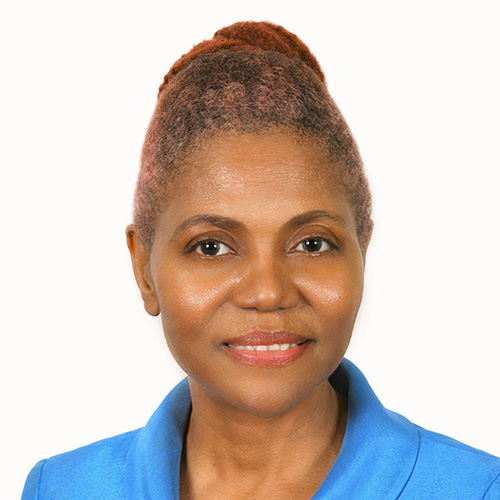 Dr Erogers Hykes
Erogers Hykes, Ed.D.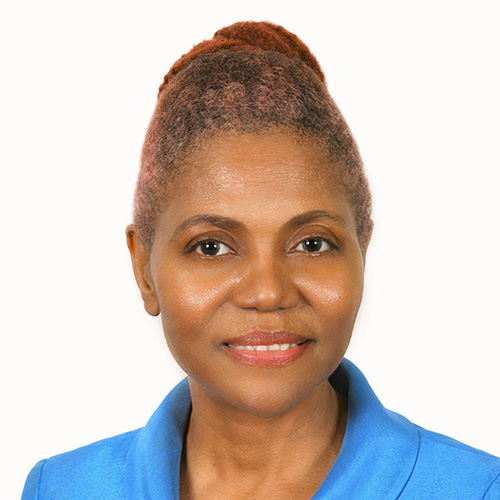 Educator, Humanities Teacher, NYC Public Schools
All Children can learn, and all children want to learn because they all want to be successful. My great passion is inspiring students, parents, and community members to be their best self. I motivate students to do their best on every task, to achieve their goals, to never give up, and to realize the genius that is within them. After being a Principal in a Private School System for seven (7) year, currently serving on the Northeastern Academy School Board, Executive Board member of ABENY INC., and presently, working for New York City Public School System, for nineteen (19) years, I have experienced that the most effective impact occurs, when knowledge is combined with caring, compassion and love. Yes, mindsets are changed, and lives are transformed. My educational background includes a Specialist and Doctoral Degree in Educational Administration and Leadership from Loma Linda University in California. I have a Master of Arts in Reading Education from Andrews University in Michigan and a B.S. in Education from Oakwood University in Alabama.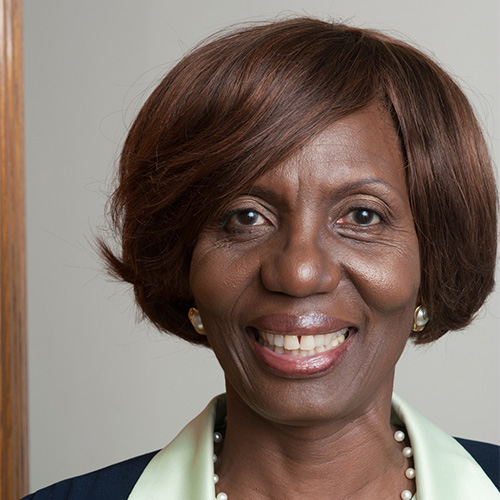 Dr. Marcia V. Keizs
Dr. Marcia V. Keizs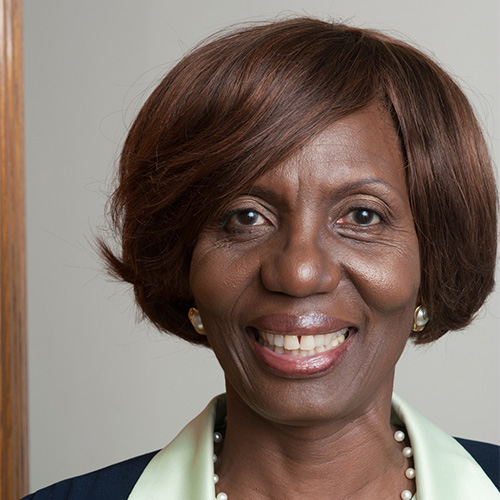 President of York College
Dr. Marcia V. Keizs became the sixth and the second longest serving president of York College in Jamaica, Queens on February 14, 2005 until her retirement on August 31, 2019. York, a senior college of the City University of New York (CUNY) established in 1966, enrolls more than 8,400 students in the liberal arts, career and professional programs on its modern 50-acre downtown Jamaica campus.
Dr. Keizs' leadership of York College was the latest chapter in a distinguished career that spans five CUNY colleges and in the central offices. She started her CUNY career as an English professor more than 40 years ago before transitioning to administration. Prior to her appointment as president of York College, she was the vice president of Academic Affairs at Bronx Community College/CUNY for seven years. Her scholarship includes published articles in her area of specialty, African American Literature.
During President Keizs' tenure, York College broadened and strengthened its academic programs by gaining national accreditations and creating new undergraduate academic offerings in Aviation Management, Pharmaceutical Science, Journalism, Generic Nursing, Logistics and Supply Chain, and Health Sciences. Graduate programs at the Masters level also have been expanded to include: Pharmaceutical Science and Business, Physician Assistant Studies, and Social Work. Dr. Keizs alsobolstered the college's partnership with the FDA outpost on its campus and has been credited with placing York firmly on the path of excellence. Under her leadership, York College increased its total enrollment by 23 percent, and in the past decade, first-year student enrollment grew by sixty-one percent. Dr. Keizs also led the completion of multiple facilities renovation projects that have enhanced the campus environment including building a robust technology infrastructure.
A native of Kingston, Jamaica, Dr. Keizs is a graduate of the University of Manitoba in Winnipeg, Canada (B.A.), and Teachers College, Columbia University (M.A. and Ed.D). She holds a certificate in Educational Management from the Harvard Graduate School of Education. She has served on a number of not-for- profit boards, and has been an engaged member of the communities in which she has lived in the Bronx and Westchester county.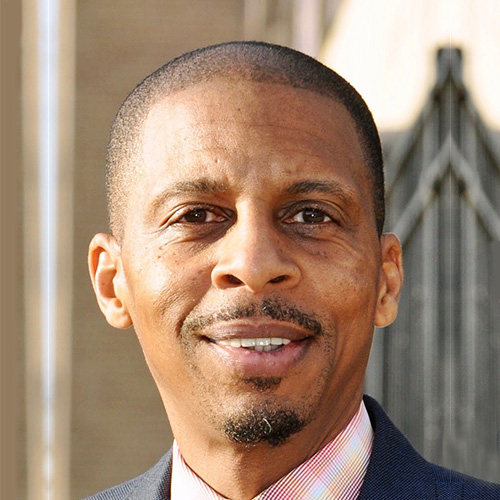 Dr Reginald Landeau
Dr Reginald Landeau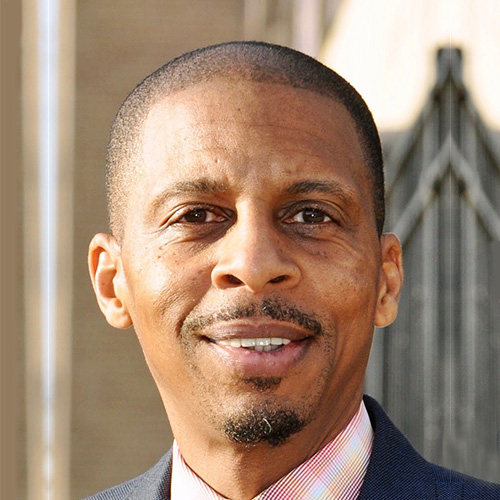 Master Principal at George J. Ryan Middle School 216
Leadership is one thing. Inspiring, instructional leadership is another. For over 29 years, Principal Landeau has served students in New York City's public schools in several capacities ranging from teacher assistant to his current position as Master Principal at George J. Ryan Middle School 216. With strong commitments to communication and collaboration and an unending well of instructional experience, Principal Landeau believed in the power of hard work that would make a difference for students. When Principal Landeau joined Ryan in 2004, the school was one of New York City's lowest performing schools. He quickly transformed the school into one of the top middle schools in the city, and eventually to one of the top three percent in the entire state.
Principal Landeau believed that Ryan had to strive toward a vision of being the best middle school in the country. Taking cues from a background in organized basketball as a point guard, he recognized that multiple players are required to win the game. He invited school community stakeholders to create a shared vision for the school. He created a Sustainable Growth Team consisting of teachers, assistant principals, and parents. The team focused on instructional and community growth with the goal of creating a school community that fosters creativity, innovation, and continuous learning by all stakeholders, including teachers, parents, administrators, and students.
Striving toward the school's vision, Principal Landeau imparted the idea that sustainable effort was key to the school's improvement. Everyone in the school community began to accept the mantra of "we work hard." He empowered teachers to take responsibility for innovation and creativity with the caveat that they remain accountable to the school and students. Soon, teacher committees developed to improve instructional practice and foster peer sharing. The teachers had professional creative freedom to brainstorm ideas and share them with the administrative team. This incrementally created an environment that included professional book clubs and professional development that was co-facilitated by staff. The school held retreats where each member of the school community felt cohesion between administration and teaching staff. And the benefactors were the students.
Middle school students are developmentally unique. Striking a balance between rigorous academic focus and strong social-emotional support is often challenging. Under Principal Landeau's leadership, Ryan School's model is grounded in a keen understanding of adolescent development. He created a small school structure in one of the largest middle schools by instituting three distinct thematic academies. Students were matched based on their interests and teacher recommendations. Middle school students are compelled to test things out and find their own way. Teachers encourage Ryan students to collaborate, explore, and test ideas with peers through instructional approaches and with support from teachers.
Principal Landeau attended to the "ambience" of the school by focusing on the physical environment, ensuring all students felt a sense of pride and belonging. For students who needed extra support, he set up a network of boys and girls empowerment clubs and social-emotional supports. He also focused on creating multiple and frequent communication strategies with families. These included: weekly phone messages, newsletters, monthly parent workshops, coffee with the Principal sessions, and frequent town hall meetings for parents. With numerous prestigious awards and accolades to his name, Principal Landeau established a clear vision and inspired a whole school community to work hard toward that end.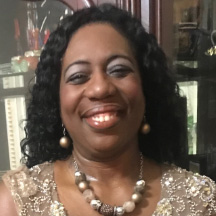 Melanie Holder Samuel
Melanie Holder Samuel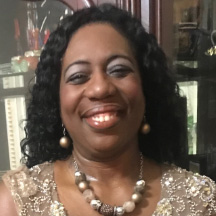 Universal Literacy Reading Coach at PS 123K
Melanie was born in Georgetown Guyana, South America, where she completed the initial part of her formal education. She attended Ann's Grove Methodist School before moving on to St. Gabriel's Primary where she took the "Common Entrance" examination and went on to attend Bishop's High School, one of the top institutions of learning in the country. 
At the age of 16, Melanie was accepted into the Natural Sciences faculty of the University of Guyana where she pursued a degree in Chemistry with as minor concentration in Biology. Melanie began to teach Chemistry to high school students and continued part time even after her mandated stint was over because of the need of science educators at that time. She continued to teach at the high school level until she graduated from the University of Guyana.
In 1992, Melanie left her homeland to pursue a better opportunity in the United States of America. In America she became an elementary school teacher at PS 257K and is currently a Universal Literacy Reading Coach at PS 123K where she supports teachers from Kindergarten to second grade as well as parents. In addition, Melanie has taught English as a Second Language and currently teaches adults through the Office of Adult and Continuing Education to help them obtain their High School Equivalency diploma. She had developed a passion for this profession especially since both of her parents were educators. She continued to develop professionally by pursuing a master's degree in Elementary Science and Environmental Education through Brooklyn College CUNY. She graduated with honors from this program in 1996 and earned a place on the National Dean's List, American Academy of Distinguished Students, and Who's Who among Students in American Universities and Colleges. 
Melanie also volunteers her services to her church where she sings in the family Mass choir, is member of the church vestry, and is the president of the Guyana Team. She is also a member of the organizing committee that honors graduating students within the church community as well. She also volunteers her services on the Education Committee of the ABENY organization
Melanie continues to grow professionally by reading professional journals, placing herself in environments that are academically stimulating, and attending as well as facilitating workshops that would help her become a better educator. She completed a second dual master's degree in School Leadership and Supervision and now holds a School Building Leadership as well as a School District Leadership license. She is currently an eligible candidate in the Principal's Candidate Pool. Her ultimate goal is to become an instructional leader of an institution where her professional skills, knowledge and expertise can impact and add value to the lives of those that come in contact with her.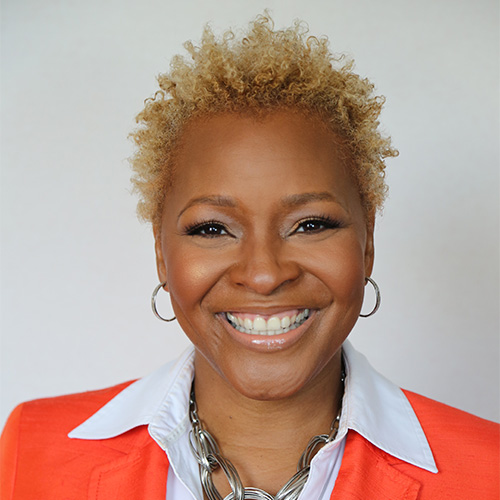 The Reverend LaKeesha Walrond, Ph.D.
The Reverend LaKeesha Walrond, Ph.D.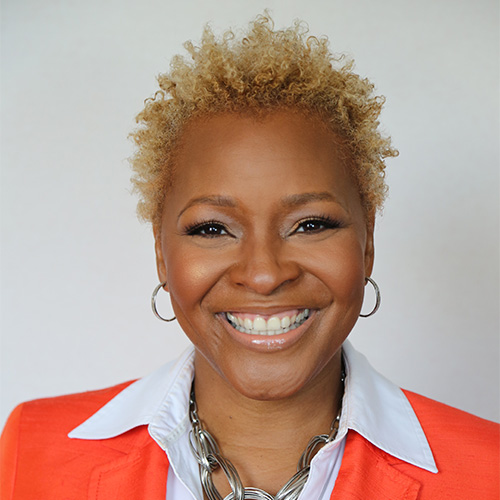 Educator, visionary leader, sought after speaker, and consummate change agent
Educator, visionary leader, sought after speaker, and consummate change agent, Dr. LaKeesha Walrond is a force faithfully encouraging those she encounters to embody their infinite possibilities. Recently appointed as the first woman and first African American woman President of New York Theological Seminary, she is committed to preparing faith and thought leaders to engage relevant, restorative, and revolutionary ministry.
A native Texan, Dr. Walrond earned her undergraduate degree from Spelman College in Atlanta, Ga., a Master of Arts in Teaching, Master in School Administration, and Doctor of Philosophy in Special Education from the University of North Carolina at Chapel Hill, and a Master of Divinity from Union Theological Seminary in New York, NY. Dr. Walrond has a passion for children and education. She worked in the public school system in North Carolina for eleven years as a teacher, a coordinator for special education programs, an assistant principal, and as a principal.
Dr. Walrond is a dynamic speaker who has addressed a number of national and international 
audiences. She has received numerous recognitions including honors by the New York Liberty WNBA Basketball Association, the National Action Network, the MC Donald's GospelFest, NCNW, NAACP, her alma mater, Spelman College and Union Theological Seminary. She also had the honor of serving on the board of trustees at Union Theological Seminary for three years.
Dr. Walrond answered her call to the ministry in December of 1995 and has fully embraced the 
calling that God has placed on her life. She began her journey in ministry serving as an Associate 
Minister at Zion Temple United Church of Christ in North Carolina for six years. She served as the Executive Pastor and Chief of Staff of First Corinthian Baptist Church (FCBC) in Harlem, NY for thirteen years. As Chief of Staff, she used educational and organizational strategies to maximize FCBC's capacity and influence in the community and abroad. As Executive Pastor, she implemented strategies to create a culture of learning which evolved into a community of learners.
In an effort to authentically reach the hearts of women, Dr. Walrond launched the Getting to 
Greatness Women's Conference (G2G) in 2013. G2G holds conferences, retreats, workshops, and panel discussions promoting women's empowerment, leadership development, spiritual wellness, mental health and psychological wholeness. Reaching thousands of women nationwide, the G2G conferences have been held in New York, Florida, South Carolina, Canada, the Bahamas, Arizona and Washington, DC. She is the author of two books. My Body is Special (2017) is the first of her six-part "Let's Talk About It" (LTAI) children's book series. Written to help end sexual violence against children, this books provides parents, children, and child advocates with problem solving tools to prevent unhealthy touching. Her first e-book, Stronger Than Your Worst Pain: A Spiritual Guide to Activating Your Inner Power (2018), empowers women to recognize their passion, power and potential to overcome life's most difficult challenges.
Dr. Walrond is happily married to The Reverend Michael A. Walrond Jr. and they are blessed to be the proud parents of two beautiful children: Michael III, and Jasmyn Dominique.
African Americans in Medicine
Supporting the theme of this year's annual multi-city tour, The Power of Creative Arts in Health & Healing, HFAS will recognize the contributions of African Americans in Medicine selected regionally from various medical institutions in a celebration of "African Americans in Medicine."
2020 Honorees
The Historic Riverside Church, New York City
African Americans in Technology
Supporting the theme of this year's annual multi-city tour, HFAS recognizes the contributions of African Americans in Technology selected regionally from across the technology industry in a celebration of "African Americans in Technology."
2020 Honorees
The Historic Riverside Church, New York City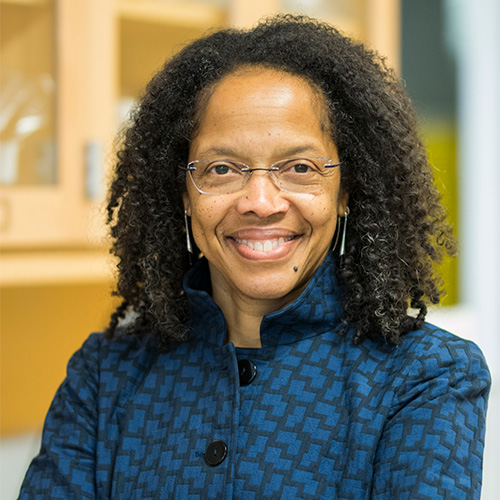 Gilda A. Barabino, Ph.D.
Gilda A. Barabino, Ph.D.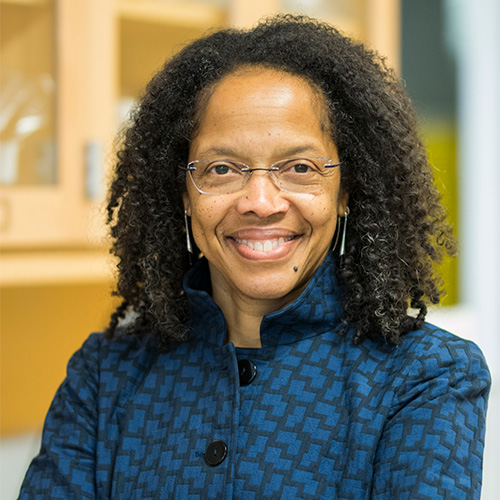 Daniel and Frances Berg Professor and Dean of The Grove School of Engineering at The City College of New York (CCNY)
Gilda A. Barabino is the Daniel and Frances Berg Professor and Dean of The Grove School of Engineering at The City College of New York (CCNY). She holds appointments the in the Departments of Biomedical Engineering and Chemical Engineering and the CUNY School of Medicine. Prior to joining CCNY, she served as Associate Chair for Graduate Studies and Professor in the Wallace H. Coulter Department of Biomedical Engineering at Georgia Tech and Emory. At Georgia Tech she also served as the inaugural Vice Provost for Academic Diversity. Prior to her appointments at Georgia Tech and Emory, she rose to the rank of Full Professor of Chemical Engineering and served as Vice Provost for Undergraduate Education at Northeastern University.  She is a noted investigator in the areas of sickle cell disease, cellular and tissue engineering, and race/ethnicity and gender in science and engineering. Dr. Barabino received her B.S. degree in Chemistry from Xavier University of Louisiana and her Ph.D. in Chemical Engineering from Rice University. 
She is an elected member of the National Academy of Engineering and an elected fellow of the American Association for the Advancement of Science (AAAS), the American Institute of Chemical Engineers (AIChE), the American Institute for Medical and Biological Engineering (AIMBE) and the Biomedical Engineering Society (BMES). She is Past-President of BMES and Past-President of AIMBE. Her many honors include an honorary degree from Xavier University of Louisiana, the Presidential Award for Excellence in Science, Mathematics and Engineering Mentoring, AIChE's Award for Service to Society, and the Pierre Galetti Award, AIMBE's highest honor. Dr. Barabino is a member of the National Science Foundation's (NSF) Advisory Committee for Engineering, the congressionally mandated Committee on Equal Opportunities in Science and Engineering, the National Academies Committee on Addressing Sickle Cell Disease and the National Academies Committee on Women in Science, Engineering, and Medicine. Dr. Barabino consults nationally and internationally on STEM education and research, diversity in higher education, policy, workforce development and faculty development. She is the founder and Executive Director of the National Institute for Faculty Equity.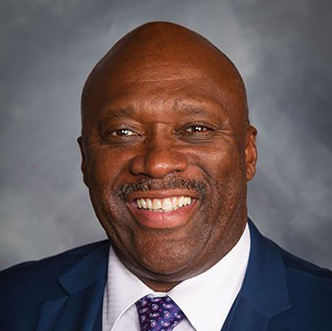 Eddie Bright
Eddie Bright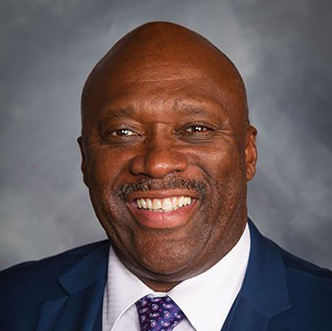 Global CEO and Chairman of HCM Staffing and Consulting Group
Eddie Bright Jr is currently the Global CEO and Chairman of HCM Staffing and Consulting Group, a River capital Group Company. HCM is a Minority and Veteran certified supplier.
Prior to this role he was CEO of ApTask an global IT Staffing Company, over a 4 year period Eddie lead Aptask through an industry setting execution and growth track.. ApTask, ApTask was recognized as one of the nation's premiere providers of Staffing and Workforce Solutions in the U.S and globally. An MBE and member of the National Minority Supplier Development Council, Aptask was named to the 2013, 2014, 2015 and 2016, 2017 and 2018 INC. list of 5000 fastest growing companies and one of New Jersey 50 fastest Growing Companies #20 as well as top ten for best place to work.
Prior to Aptask Eddie grew to the position of Managing Director and EVP of IT Solutions of Solomon Page Technology Partners where he organically grew a 52M annual book of business
Eddie's role as Chief Executive Officer is too support his extensive relationships within the IT and Business Supply community globally and strategically always growing new opportunities for HCM and River cpital Group suite of Human Capital Solutions.
Eddie has been consulted to build entire organizations and support strategic mindshare with IT Mgrs, Sr Mgrs, Managing Directors, CIOs, CFO and CEOs.
Eddie is a seasoned Human Capital Resources Leader, Adept Strategist, Trusted Advisor and Executive Sales and Marketing facilitator. He maximizes over 20 years of global experience in a variety of Business Partner and Consulting roles. Regularly working at C-Suite levels—he has a broad range of change management experience and proven track record building global teams, managing and executing transformational IT/Business change efforts, people integration/restructuring plans, diversity & inclusion strategies and leadership development.
Eddie is also the founder of Sports U Team IZOD recognized as one of the top Leadership/Basketball AAU programs in America which has produced over 100 Division1 full basketball scholarship player. 30+ international professional players and notable NBA players like Karl Anthony Towns. Kyrie Irving, Deandre Bembry, Nazreon Reid, Wade Baldwin, Louis King, Chris Silva, to name a few.
Eddie is a former United States Marine a graduate of Northeastern University and Northeastern Bible College.
He is the husband of Kay Marshall Bright and they have one son Brandon. He most proud that they celebrated their 20 year wedding anniversary this year back in 2019.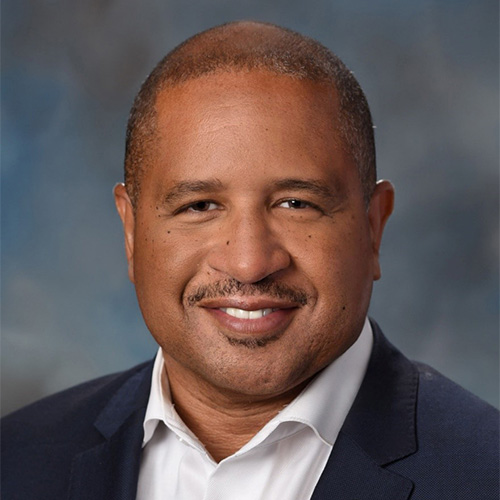 Roy Gundy
Roy Gundy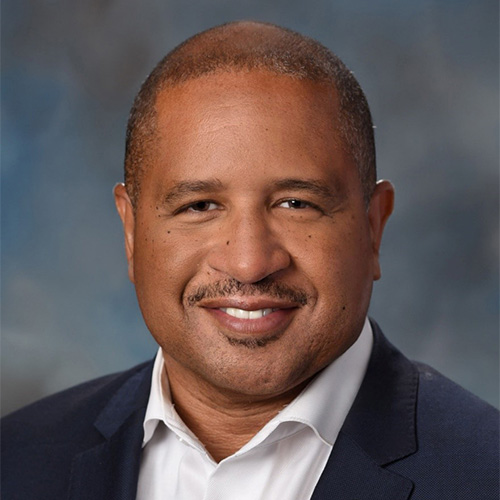 Head of Operational Technology (OT) Cyber Security at Johnson & Johnson
Roy Gundy, Head of Operational Technology (OT) Cyber Security at Johnson & Johnson, is responsible for leading the OT Cyber Security Program & establishing the operational model within the J&J Supply Chain Manufacturing Sites and the Customer Logistics Services (CLS) Distribution Centers.  He is responsible for driving the Program with Deployment Teams across different regions and business segments, liaising with Global Information Technology (IT) to establish suitable solutions for implementation in our critical OT sites.  He has extensive experience working in both OT and IT for the past 28 years.  Roy holds a Bachelor of Science degree in Commerce & Engineering with a concentration in Operations Research and Master of Science degree in Engineering Management both from Drexel University.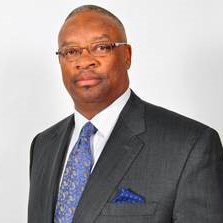 Zackarie Lemelle
Zackarie Lemelle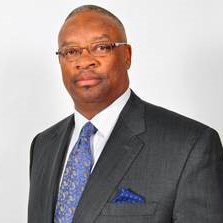 President/CEO of New Hope Coaching & Consulting
Zack Lemelle is currently the President/CEO of New Hope Coaching & Consulting. NHC&C is a Executive Leadership Development, Strategic Consulting, and organizational transformation firm. Zack's responsibilities include leading and growing NHC&C's, strategic management consultancy focused on energetic organizational engagement and its impact on people, customers, innovation and growth. 
Zack has over 42 years working in/with public and private firms from Start-Ups to Fortune 500. Thirty (30) of those years were as a senior leader in information technology organizations and the other five years (5), leading strategic business transformations, several of which have been chronicled in the works of well-known authors, such as Dr. Michael Hammer, and Dr. Neal Rackman. He is also a seasoned guest lecturer and keynote speaker on many topics such as Leadership Engagement, Energy Leadership, Information Technology, "The Global Equalizer", and "Running Information Technology as a Business", to new a few. 
Zack Lemelle is a Certified Executive Leadership and Business Reengineering Coach. Zack has spent years working with senior executives and executive management boards developing new strategies and relevant operating models. Zack provides the unique expertise of combining people and process coaching to drive transformational change. 
Prior to starting NHC&C, Zack spent 18 years with Johnson & Johnson where he served as Director, Systems & Programming and later was promoted to Vice President/Chief Information Officer of J&J's largest Pharmaceutical Company. Zack also served as Worldwide Vice President/Chief Information Officer of J&J's largest global Medical Device Company. During his tenure at J&J, Zack also spent 5 years in Human Resources as Director, Business Reengineering. Zack's final assignment with J&J was as Vice President/Chief Information Officer, J&J Corporate Headquarters. 
Zack also served as the former Chair for the Information Technology Senior Management Forum. An organization consisting of Chief Information Officers and IT business owners from Fortune 500 and 1000 companies, whose mission is to increase the numbers of African-Americans in senior executive positions throughout the United States. 
Zack served on the North Carolina Central University, Computer Information Systems Advisory Council and the Howard University, School of Business, Information Systems Advisory Council. Mr. Lemelle is co-founder and past Chair of the Johnson & Johnson African-American Leadership Council. He currently serves as the Chair of the Global Leadership Forum. An organization committed to increasing the numbers of black and brown people in STEM.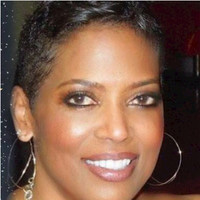 Sheila McBride
Sheila McBride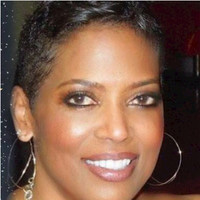 Vice President of  Global Enterprise Service Delivery
As the Vice President of  Global Enterprise Service Delivery, Sheila oversees the Global Application delivery and application managed services functions. She is accountable for the support and deployment of  application systems within scheduled timelines, budgets and with the appropriate governance. She is tasked with improving the consistency, predictability and efficiency of the organization, as well as the overall project delivery capability, providing leadership in best practices to support the overall vision and strategy of the company. She collaborates with business partner organizations to make sure requirements are met,  aligning the delivery organization's objectives in a manner that is consistent with stakeholder expectations .
As an Information Technology executive with over 25 years of corporate experience in manufacturing, pharmaceutical, retail, and high technology industries. Sheila has expertise in strategic planning, ERP system selection and deployment, financial systems management, order management and procurement with an emphasis on change management. She anticipates changes and opportunities in the business, and continually identifies new techniques for leveraging people and technologies to maximize productivity and to achieve strategic goals.
Sheila is process-oriented and is always looking for opportunities to simplify, streamline  and eliminate redundancy in daily activities starting with service introduction to portfolio and demand/resource management  to change and release management.
Sheila is recognized as an individual extremely dedicated to quality and constantly seeking ways to improve systems, business processes, and customer service.
Sheila has been nominated for and has received numerous industry awards including the CIO Ones to Watch (nominated 2019) ; the Executive Mentor of the Year – awarded by Information Technology Senior Management Forum (2011) and the Tribute to Women in Industry (TWIN) Award by the YWCA in 1997.
Sheila's first love is dance. She graduated from the High School of Performing Arts/Dance Division where she studied under renowned teachers of modern dance and ballet,Gertrude Shurr, Norman Walker, David Wood, Nina Popova and May O'Donnell. In her spare she still teaches modern dance technique and choreography.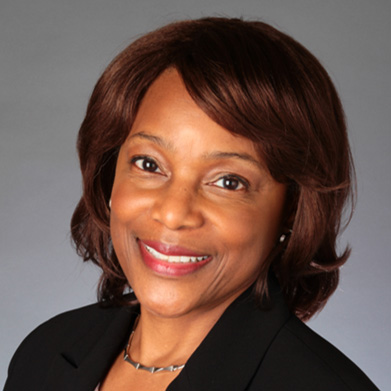 Elaine Norman
Elaine Norman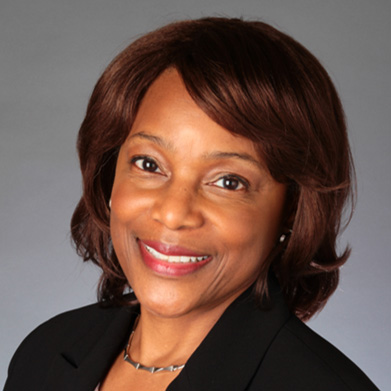 Vice President, Member Services & External Affairs – IT Senior Management Forum (ITSMF)  
Elaine Norman is Vice President, Member Services & External Affairs for the IT Senior Management Forum (ITSMF).  ITSMF increases the representation of black professionals at senior levels in technology, to impact organizational innovation and growth. ITSMF accomplishes this by developing and nurturing these dynamic leaders through a series of rich, developmental, and career-advancing programs.
As an accomplished technology, strategy and operations management-focused executive, Elaine has always been drawn to companies dedicated to innovation and improving the human condition.  She has previously served as Vice President, Support Services for Elekta, Inc, Senior Director, within Hewlett Packard's Global PMO Office & Office of the CIO; Senior Director of the Enterprise PMO for SageNet, Vice President Technology for The American Cancer Society; Senior Director of IT Strategy and Planning for Georgia-Pacific Corporation, and Chief Information Officer for The United Way of Metropolitan Atlanta.
Throughout her 25+ year career, Elaine has been a driving force behind numerous key technology initiates and programs that have led to significant cost savings, increased productivity, and improved enterprise wide operations.  And as an accomplished executive and business leader, Elaine is passionate about driving positive change, creating collaborative and inclusive work environments, and building highly effective, high-performance teams.  Her industry expertise includes High-Tech, Telecommunications, Consumer Products, Healthcare and Human Services.
Elaine has served as an advisory board member for the Global Leadership Forum, Georgia CIO Leadership Association, IT Senior Management Forum and as an advisor for the Women in Technology (WIT) Foundation. She has also received numerous industry awards for her contribution to technology leadership such as Woman of the Year in Technology by WIT (Women in Technology); CIO of the Year, by the Georgia CIO Leadership Association; Atlanta's 100 Most Influential Women from Women Looking Ahead Magazine, and as a featured MBA alumnus from the Gouizetta School of Emory University. 
Elaine has a Bachelor of Arts degree in Business Administration and Behavioral Science from Oglethorpe University and an MBA from Emory University.  Elaine and her husband, Gene Norman, reside in Atlanta, Georgia.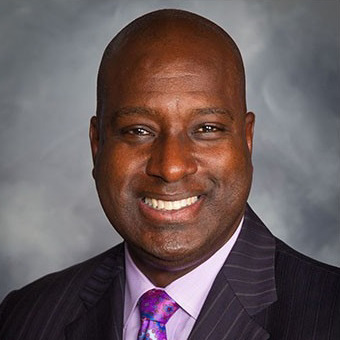 Gene Waddy
Gene Waddy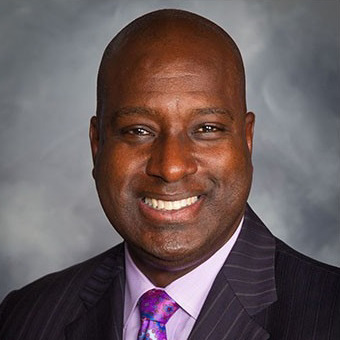 Chief Executive Officer Alpha Business Solutions / DIVERSANT, LLC 
Gene C. Waddy is a visionary entrepreneur and owner of Alpha Business Solutions, a minority business enterprise that specializes in providing fully-managed payroll services, IC compliance, and risk mitigation. Gene is also the co-founder of DIVERSANT LLC, the nation's largest African-American owned IT staffing firm in the U.S. In many ways, both companies are a reflection of Gene's professional expertise, personal drive, and his commitment to helping others. Gene shares his knowledge and expertise with other MBEs by serving as an active Board Member with the NYNJ Minority Supplier Development Council. Gene is very active in many community service programs. Gene was named the 2013 Ernst & Young Entrepreneur of the Year New Jersey winner, as well as a past NJBIZ Executive of the Year Finalist. Gene was raised in New Jersey; Gene attended Fairleigh Dickinson University where he earned his B.S. in Mechanical Engineering.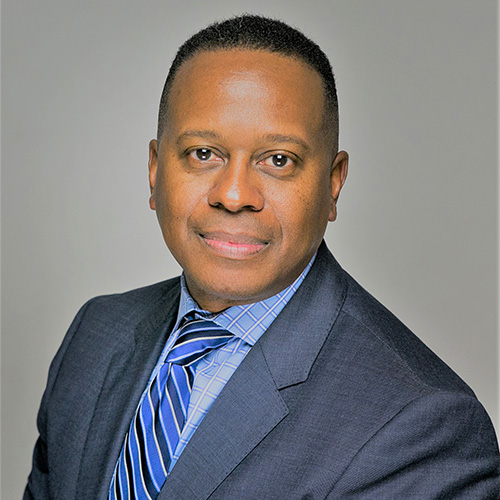 Anthony Mayo
Anthony "Tony" Mayo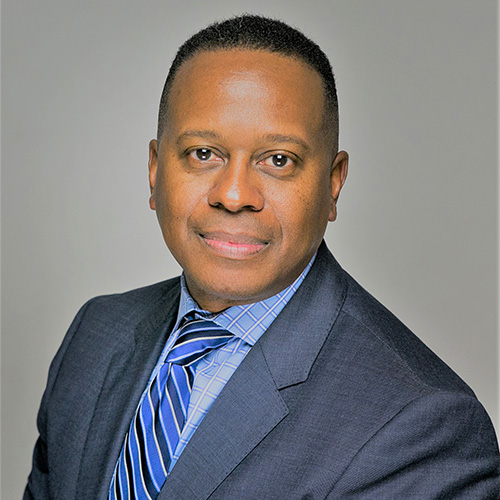 CTO at BNY Mellon Investment Adviser
Anthony "Tony" Mayo is Managing Director and Chief Information Officer of BNY Mellon Asset Management Technology Global Distribution and Marketing.  Tony is also Chief Technology Officer (CTO) of BNY Mellon Investment Adviser & BNY Mellon Securities Corporation.
Tony is responsible for Asset Management Technology application development of technologies in sales distribution, marketing, and shared services. Tony joined BNY Mellon Investment Adviser, formerly Dreyfus, in 1997 as a Project Manager. In 1999, he held the title of Senior Information Technology Manager before being appointed as CTO in 2003.  His distribution and marketing solution responsibilities subsequently expanded more globally in 2012.
Prior to joining BNY Mellon, Tony was a Project Manager at The Walt Disney Company where he was responsible for managing the financial systems of the organization. For more than five years, he was a Systems Analyst and Project Leader at PepsiCo, Inc. where he developed financial systems solutions for Treasury, Planning, Corporate Finance, Legal and Compensation. He was also a Project Manager at American Home Products. Tony began his career as a Computer and Budget Analyst for New York City's Parks & Recreation Fiscal Budget Department.
Tony's work has been featured in financial publications such as The Financial Times, Financial Planning, and Ignites.  He collaborated on a book publication entitled, "Conversational Insights | From Great Minds" specifically speaking of "The Necessity for Adaptability".  
He is a member of several professional organizations, including the Information Technology Senior Management Forum (ITSMF), Project Management Institute, Institutional Investor Financial Technology Forum, and Investment Company Institute. He has served as Chair of The Dreyfus Diversity Council, was a member of the Mellon Corporate Diversity Council and served as a Board Member for the Dreyfus Charitable Trust. Tony is an active member of BNY Mellon's Employee/Business Resource (E/BRG) Community – specifically, IMPACT and IMPACT DiverseTech. 
Tony has served as an Executive Board Member, Treasurer of a Not-for-Profit organization called One Stop Senior Services, and a board member of the Tenafly United Soccer Club.  He also serves as a board member of Tenafly Youth Center.
Tony holds a B.S. in Computer Science and M.B.A in Finance from St. John's University. He has attained Project Management Professional and SCRUM Master certifications. He is a recipient of the BNY Mellon Star Award. He is a graduate of the ITSMF Executive Academy.