2019 HFAS Art Tour — New York City
FEBRUARY 14-17, 2019
Thursday • February 14th/ 6-11 pm
Opening Night
Host: Madison Square Boys & Girls Club
Salute to AFRICAN AMERICANS IN TECHNOLOGY
Lifetime Achievement Award Ceremony
HFAS Exhibit & Sale
Special Valentine's Day gift to couples
Friday • February 15th/ 9AM – 11PM
Youth Empowerment Day 9AM – 1PM (Closed to the Public)
HFAS Exhibition & Sale 3 – 10PM
Uptown Friday Night: VIP Reception 6 – 7PM
Salute to AFRICAN AMERICXAN IN MEDICINE Dinner & Awards 6 – 8:30PM
(Separate Ticket Required)
Saturday • February 16th/ 10AM – 10PM
Youth Empowerment Day 10AM – 2PM
College Pride Day: Wear Your College/ Fraternity/ Sorority Gear to Receive $5 off Ticket
HFAS Exhibition & Sale 10AM – 10PM
Artist/ Author Talks Noon – 4PM
Powerful Women of Color: VIP Reception 6 – 7PM
Sunday • February 17th/ 1-7PM
HFAS Exhibition & Sale 1 – 7PM
Artist/ Author Talks 2 – 6PM
Celebrating Tri-State Urban League Chapters
Honoring African Americans in Medicine
Supporting the theme of this year's annual multi-city tour, The Power of Creative Arts in Health & Healing, HFAS will recognize the contributions of African Americans  in Medicine selected from various medical institutions within the Tristate area of NY, NJ, CT, in a celebration of "African Americans in Medicine." The following list identifies some of the participating institutions.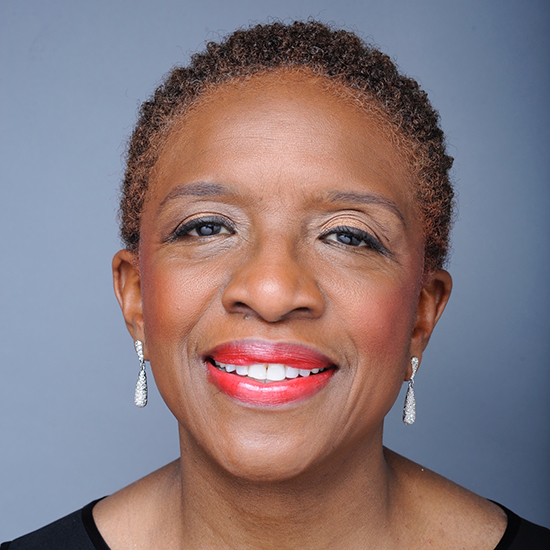 Dr Brenda Aiken
Brenda Aiken, MD, FACP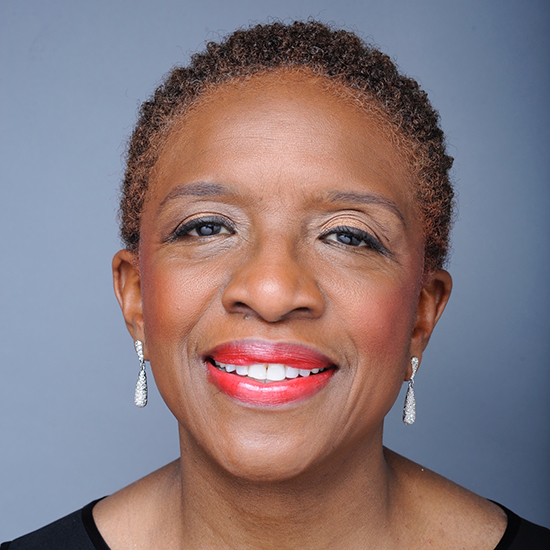 Dr. Brenda Aiken Thompson is Assistant Clinical Professor of Medicine at Columbia University Medical Center in New York; board Certified in Internal Medicine and a Fellow of the American Board of Internal Medicine She is the Director of Medical Services at Columbia Health, the Student Health Service for the Morningside campus of Columbia University.
Dr. Aiken attended Barnard College of Columbia University and received her M.D. degree from Columbia University College of Physician and Surgeons (P&S). She was the first Black woman president of the P&S Alumni Association and received its Gold Medal Award in 2018 for meritorious service to the alumni association.
Upon graduation from medical school in 1981, Dr. Aiken began her residency in Internal Medicine at Harlem Hospital Center in Harlem, New York. Ever since her adolescent years, Dr. Aiken had committed and dedicated herself to the inequities often found in communities of color. With the activism of the Civil Rights engulfing her, she determined as a young teenager that her life's work, her professional career, whatever that would be, would make a difference in her community. During her youth she tutored elementary school children in her neighborhood. In her college years she was instrumental in instituting a high school health careers conference for Black and Latino children attending public high schools. Emphasizing Yes you are quite capable! AND Here's how you prepare yourself! As a young physician Dr. Aiken adopted a middle school class in Harlem and held weekly stimulating conversations about her career journey, demonstrating CPR and always, always graciously answering the myriad questions of their inquisitive young minds. Forever the mentor, Dr. Aiken spoke specifically to those interested in careers in health and medicine but more broadly, she spoke to community mission and values, self-determination and self-motivation defining, one's passion, creating a vision and challenging oneself to have the motivation to fulfill a personal mission.
After her Residency training at Harlem Hospital Center, Dr. Aiken practiced medicine in the Harlem community. Working in the midst of a Harlem public housing complex, Polo Grounds, which was similar to the one that she had grown up in, Dr. Aiken, found herself at the pulse of caring for people of African and Latin descent. The complexity of health issues such as hypertension, diabetes, heart disease, HIV, cancer, gun violence, and their relationships to education, politics, economics and the community at large were self-evident. Dr. Aiken was compelled to advocacy and activism in the National Medical Association (NMA) and its affiliate New York and Harlem organizations. She has held leadership roles in the local affiliates and is currently President of the Susan Smith McKinney Steward Medical Society, the affiliate organization of the NMA of African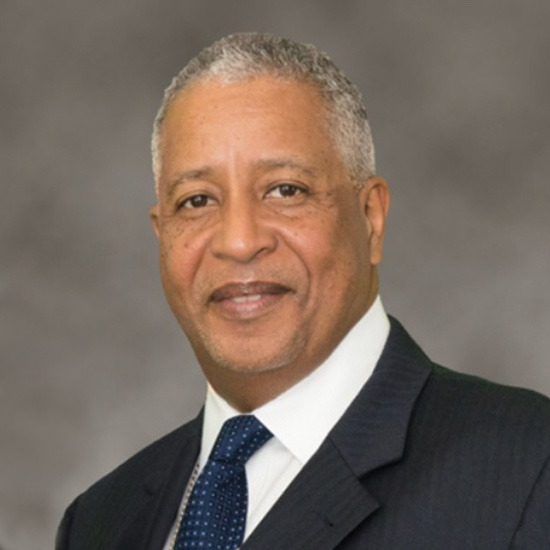 Dr. Michael Bolden
MICHAEL L. BOLDEN, DDS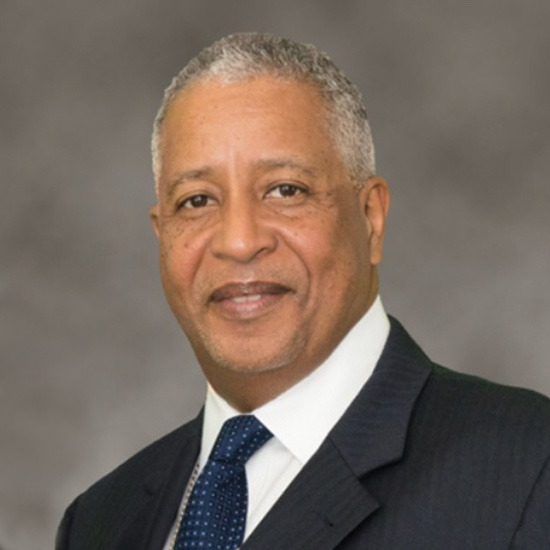 Dr. Michael L. Bolden maintains a private practice limited to the treatment of Periodontics and Implants in Harlem and the Clinton Hill section of Brooklyn.  He has held numerous leadership roles in the National Dental Association; he is a member of the American Dental Association and the American College of Dentists; and he is a consultant to the legal profession on dental issues.
Dr. Bolden is a member of the faculty of the Department of Dentistry at Harlem Hospital, where he is Attending Periodontist, working with the General Practice, Oral and Maxillofacial Surgery, and Pediatric Dental residency programs.
After a year performing Biochemical research at Chicago State University, Dr. Bolden entered Howard University College of Dentistry, where he graduated with honors.  He joined the General Practice Residency at Harlem Hospital Center, and was then accepted into the post-doctoral program in periodontics at Columbia University School of Dental Medicine.
Dr. Bolden is married to Dr. Fran Cook-Bolden, a Manhattan dermatologist, and is the father of 3 children, none who are interested in dentistry.
Dr. Fran Cook-Bolden
Dr. Fran Cook-Bolden
Fran E. Cook-Bolden, MD, a top-ranked, board-certified dermatologist and cosmetic surgeon is dedicated to providing high-quality, individualized care. She treats patients throughout the tri-state area, across the US and internationally at her New York City office.
She is the Founding Associate Director of the Skin of Color Center and currently is a clinical assistant professor of Dermatology at Mount Sinai Health Systems and Director of Skin Specialty Dermatology (SSD), now SSD of the Dermatology Group, and the Ethnic Skin Specialty Group where Dr. Cook-Bolden conducts cutting-edge clinical investigations as Principal Investigator directing a highly qualified research team on a wide range of skin, hair and scalp concerns and the use of lasers and other devices in all skin types.
A member of the American Academy of Dermatology, past Board of Directors of the Women's Dermatologic Society and past Executive Board member of the Greater New York Dermatology Society, Dr. Cook-Bolden has also been a member of the American Society of Dermatologic Surgery, American Society for Laser Medicine and Surgery, National Medical Association, and several other organizations. She serves on many advisory boards and as a consultant for the pharmaceutical, laser, and beauty industry, in addition to being a speaker/lecturer across the United States and abroad for these industries and at medical centers and universities across the country, recently launching new products in Dubai, Greece and Barcelona.
Widely published in medical and lay publications, she is the co-author of Beautiful Skin of Color: A Comprehensive guide to Asian, Olive and Dark Skin. She has been a guest on numerous local and national radio and television news broadcasts and internet media to address a broad range of skin health and beauty concerns including CNN, the Today Show, CBS Morning Show, ABC News Now, Good Day New York, PBS, the Dr. Oz show, BET Centric's Culture List, Sirius Satellite radio–Martha Stewart show, TheDiscoveryChannel.com and many others. She has been honored as a Castle Connolly Top Doctors, New York, Exceptional Women in Medicine award by Castle Connolly and a New York Times Super Doctor for many years.
Dr. Cook-Bolden offers patients a full spectrum of care, including medical dermatology for all ages, skin cancer screenings and treatment, and dermatologic surgery, as well as cosmetic and antiaging treatments including Botox®, cosmetic fillers, hair removal laser, laser resurfacing, hair rejuvenation and growth including Platelet-Rich Plasma, nonsurgical fat reduction and noninvasive "lifting" procedures with the state-of-the-art NeoSkin(NeoRejuvenation) laser treatments and the Ultherapy® system.
She is the co-developer of Trufora, a clinically proven, science-based, anti-aging skincare line. Now featured on HSN as "Best in Beauty", Trufora products contain ingredients that are pharmaceutical grade, vegan, cruelty- free, organic, preservative free or using natural preservatives.
Dr. Cook-Bolden confesses that her real passion has been raising her now, 3 adult children, all who have had an interest in the medical field along with her devoted husband of over 25 years who is a Periodontist and Dental Implant Surgeon.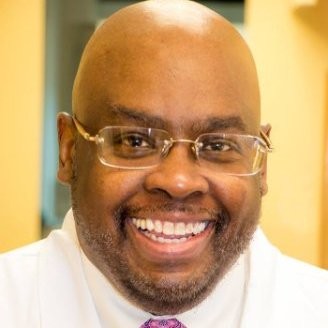 Dr. Terry Grant
Dr. Terry Grant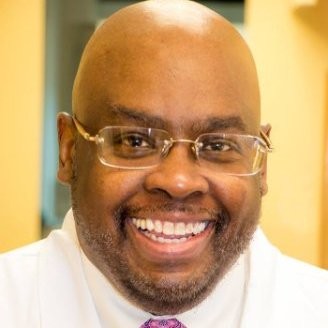 Dr. Terry Grant has over 30 years experience as a Cosmetic, General, and Geriatric Dentist. He was awarded "Diplomat in Geriatric Dentistry" by American Board of Special Care Dentistry and The American Society for Geriatric Dentistry. He had served as a Chief Geriatric Dentist at major NYC and Long Island Hospitals, Medical Centers, Nursing Homes and Assistant Living Facilities. He also served as a Clinical Assistant Professor at New York University College of Dentistry. He served as a Geriatric Dentistry Expert in 1994 for the U.S. Government Department of Health and Human Services working to accommodate President Clinton with Health Care Reform. He served on the American Dental Association, Advanced Dentistry Accreditation Committee. He has been acknowledged by the United States 33rd Congress with a Congressional Record Award. He has received Citations for his commitment to community service from New York State Governor, New York State Assembly and the Nassau County Executive.
Dr. Grant, his administrative staff and hygienist have established a new state of the art office in Garden City, Long Island, New York and a traveling dental team that provide dental service to persons whom may be Homebound or they may reside at an Assisted Living Facility, a Senior Center or a Nursing Home or Rehabilitation Facility. Our commitment is to provide the latest technology in dentistry today, with emphasis on cosmetic restoration and preventive dental care that is affordable.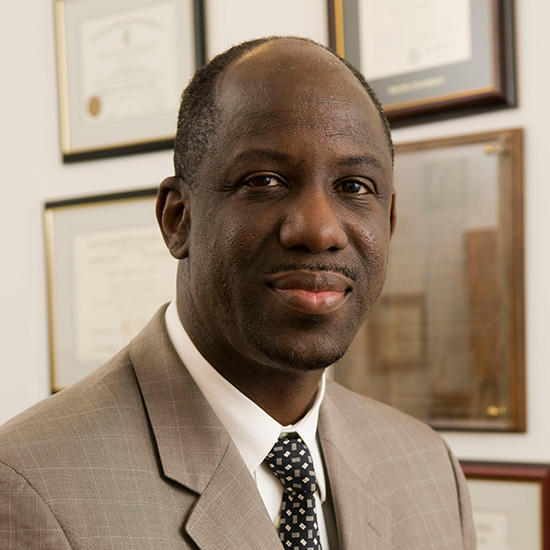 Dr. Brian Harper
Dr. Brian Harper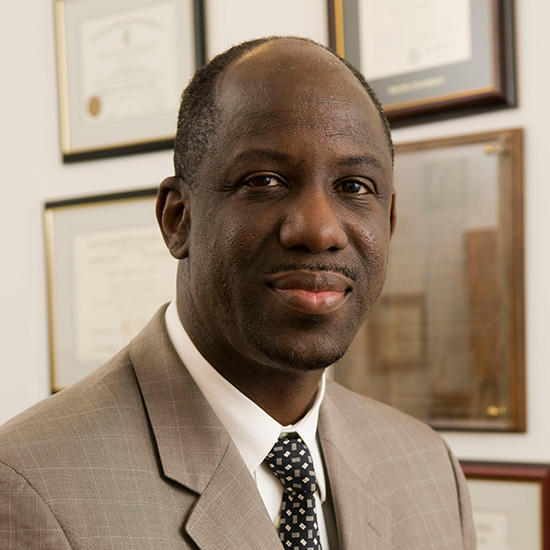 Dr. Brian Harper was born in Manhattan, NY and raised in Brownsville, Brooklyn New York. After graduating from Bishop Loughlin High School as salutatorian, he obtained an academic scholarship and attended Brown University. At Brown University he received a B.A. in Biology and a B.A. in Afro-American Studies. Dr. Harper received his medical degree from the State University of New York, Health Science Center at Syracuse in 1988. His postgraduate experience started at Harlem Hospital Center, in New York City, where he completed an internship in Internal Medicine. He continued his training at the State University of New York, Health Science Center at Stony Brook, where he completed a combined residency in General Preventive Medicine and Public Health and obtained a Masters of Public Health from Columbia University in 1991. Dr. Harper is Board Certified in Preventive Medicine and Public Health.
Dr. Harper has worked as a physician at the Rikers Island Medical Unit, and served as the first Director of the Bureau of HIV Services at the Nassau County Department of Health. As the "AIDS Czar" for Nassau County, Dr. Harper's office brought in millions of dollars in federal Ryan White funding for the region, and provided the administrative infrastructure for the Nassau County HIV Commission which was advisory to the County Executive. Dr. Harper served as the first Community Co-Chair for the New York State HIV Prevention Planning Committee which provided oversight and guidance for the use of approximately $80 million in HIV Prevention funding annually from the Centers for Disease Control for N.Y. State.  Dr. Harper then served in an executive capacity as the Senior Vice President of Community Affairs and medical director of the Community Health Centers at Nassau University Medical Center. In this role, Dr. Harper provided medical leadership for a network of seven community health centers where he remodeled medical services to conform to hospital standards and successfully passed two JCAHO (Joint Commission on the Accreditation of Health Care Organizations) surveys. 
Dr. Harper was then appointed as the first African American Commissioner of Health for Suffolk County, New York. During his tenure, he successfully managed a Department of 1500 employees with a budget of approximately $450 million. Dr. Harper also created new innovative programs including an Office of Minority Health to address health inequities, an HIV Commission to focus on methods of curtailing the HIV epidemic, and a Public Health Institute to investigate long-standing public health problems in collaboration with the State University of New York Health Science Center at Stony Brook. Dr. Harper then served as the Chief Operating Officer and Medical Director of the Ralph Lauren Center for Cancer Care and Prevention. The Ralph Lauren Center was a partnership between Memorial Sloan Kettering Cancer Center and North General Hospital designed to provide quality cancer care to the residents of Harlem, New York and surrounding areas, irrespective of a patient's ability to pay. In this capacity, he led a number of culturally appropriate cancer prevention initiatives.
Dr. Harper now serves as the Chief Medical Officer and an Associate Professor at the New York Institute of Technology College of Osteopathic Medicine (NYITCOM) in which he provides medical oversight of two academic health centers and assists with teaching medical students. He also volunteers as the President of the Arthur T. Risbrook Medical Society, a chapter of the National Medical Association.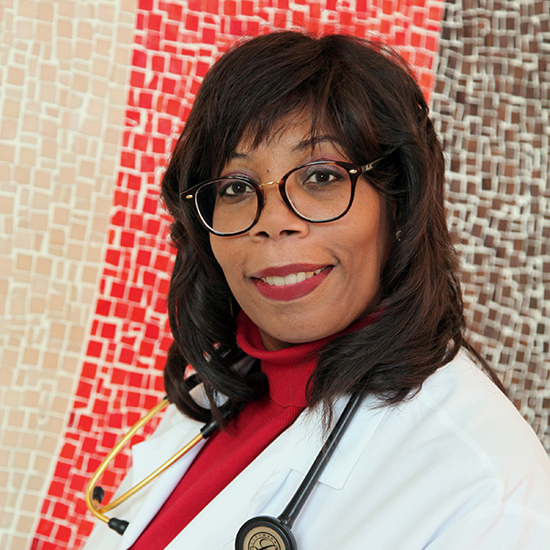 Dr. Kecia Gaither
Dr. Kecia Gaither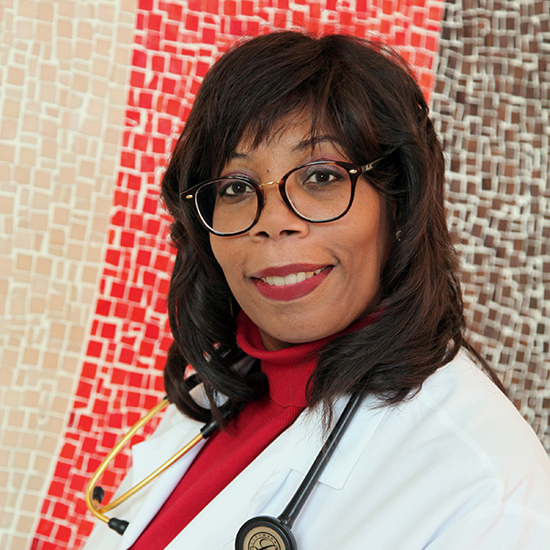 Dr Gaither is a double board certified physician in Ob/Gyn and Maternal Fetal Medicine , and holds a Masters Degree in Public Health.  A perinatal consultant and womens' health expert, Gaither's expertise is grounded in both research and her professional experience in caring for women with multiple medical/surgical/fetal conditions in pregnancy.  In her current role, Dr Gaither serves as the Director of Perinatal Services/Director of Maternal Fetal Medicine for NYC Health+ Hospitals/Lincoln in the Bronx.
A Harlem native, Gaither's mission as a medical professional is to offer exemplary prenatal care to all women, regardless of circumstance.  Dr Gaither regularly lends her commentary and expertise on issues pertaining to womens' health, pregnancy, and environmental/ population health policy, to leading national consumer health and lifestyle outlets across print, radio, TV, film and on-line, including Medscape, Prevention Magazine, Parents Magazine, Womens Health Magazine, Doctor Radio, NBC TV, NY 1, and Fit Pregnancy . With her foray into social media, Dr Gaithers' combined perspective as a maternal child specialist and public health proponent has allowed her to reach millions via her Twitter feed– @KeciaGaitherMD and her website: www.keciagaither.com. Dr Gaither has co-authored "The Confident Woman", a must read book for women who desire increased confidence, self-esteem and empowerment.
She is a reviewer for, and has been published by, multiple scientific journals.  She additionally serves as a reviewer for WebMD, and as a requested contributor to The Huffington Post, Thrive Global, and US News and World Report.  Dr Gaither was an appointee of NYC Mayor Bloomberg to the HIV Planning Council of NY.  Dr Gaither is on the medical advisory board of NATERA, PWN Health, and serves as a medical expert for The Baby Box Company.  Dr Gaither was recently named as a liaison to The Association of Black Cardiologists, addressing cardiac disease in pregnancy.
Dr Gaither received her BA in Biology from Barnard College, and her MD from SUNY Health Science Center in Syracuse.  She completed her Ob/Gyn residency at Riverside Regional Medical Center, a subsidiary of The Medical College of Virginia and completed her Maternal Fetal Medicine Fellowship at The University of Medicine and Dentistry-Rutgers in Newark NJ.   Dr Gaither earned her MPH in Health Policy and Management from Columbia University.   
When not caring for her patients or conducting research, Dr Gaither enjoys time spent with her family and traveling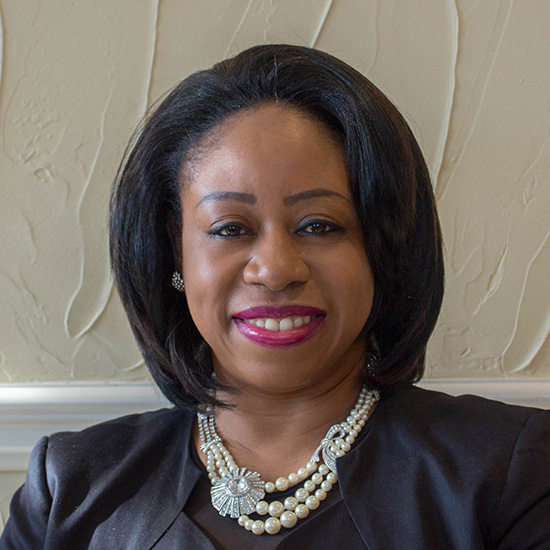 Icilma V. Fergus, MD
Icilma V. Fergus, MD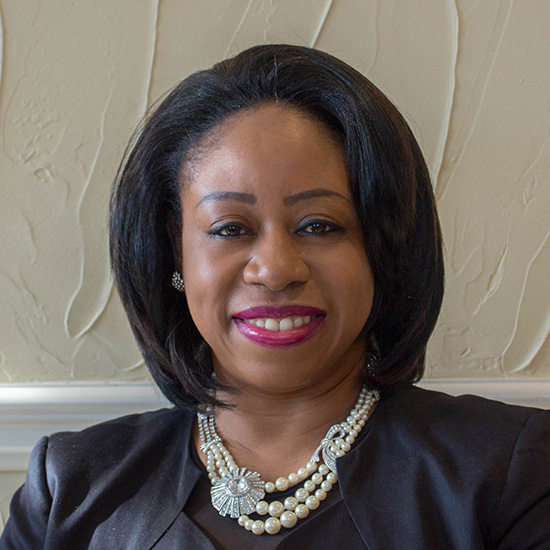 Icilma V. Fergus, MD is Associate Professor of Medicine and Director of Cardiovascular Disparities at Mount Sinai Medical Center. Prior to that she served as Chief of the Division of Cardiology at Harlem Hospital Center for three years. Her undergraduate and graduate education were at Barnard College, Columbia University and SUNY Downstate. She completed her residency and Chief residency at Albert Einstein Medical Center. Dr. Fergus completed her cardiology fellowship at Weill Cornell Medical Center. She is board certified in Internal Medicine and Cardiology.
Dr. Fergus has authored numerous articles related to heart disease in peer-reviewed journals including a Diabetes Education Booklet and a chapter in the book entitled "Cardiovascular Disease in Ethnic Minorities". She is currently working on several written works " Happy Hearts Cookbook – with a Tropical Twist", "Delite in Your Heart" and "The ABCs of Community Interventions". Her current clinical and research interests involve cardiovascular disparities, Hypertension, Heart Failure and heart disease in women. She has been an investigator in several clinical trials.
Dr. Fergus is an active member of several professional organizations, including the American Heart Association where she sits on the Founder's Affiliate board and is president of the Westchester Chapter, the American College of Cardiology and the Association of Black Cardiologists where she is the immediate past president. She also served a number of years on the ABC board including two years as secretary and Chair of Community Programs for six years. She is a member of Alpha Kappa Alpha incorporated, and co chairs the Health Promotions Committee and sits on the board of the Jack and Jill of America Foundation as Vice President. She is a prominent educator in the local community where she works including board member of the Community Advisory board of Touro College.
Dr. Fergus is the founder and director of the series of Healthy Hearts projects – "Harlem Healthy Hearts (HHH), Montserrat Healthy Hearts (MHH) and Programme Ultima Femme ( PUF). These programs focus on addressing lifestyle motivation for cardiac prevention as well as education, demonstration and screening to promote optimal health management of cardiovascular risk factors and chronic conditions that may lead to heart disease. She has embarked on several medical mission visits to the island of Montserrat beginning in 2011 and continues to do so with a growing team every year. The Diabetes Booklet was inspired by her last trip there. Dr. Fergus continues to be very active in communities where health care disparities are present.
Dr Fergus is also Mrs. Rowe, wife to Robert Rowe and mother to three lovely children Orion, Arianne and RJ. She has been featured in several magazines newspapers and shows including Girl Friends Magazine, Heart and Soul, New York Daily News and "Being Black in America: CNN series Part 1". Her non-medical book is entitled "B.A.D. Moms". She is the recipient of Luminary Award from the American Heart Association 2016, the Cocovia Award from Women's Day Magazine at the Red Dress Awards 2018, as well as the recipient of numerous other awards and accolades. You may find her on twitter @icilmafergusrow, Linkedin, instagram or Facebook and visit the website www.healthyheartseries.org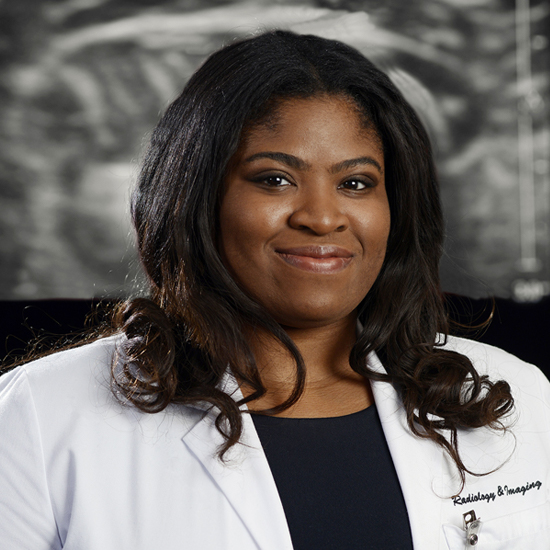 Dr. Ogonna Kenechi Nwawka
Dr. Ogonna Kenechi Nwawka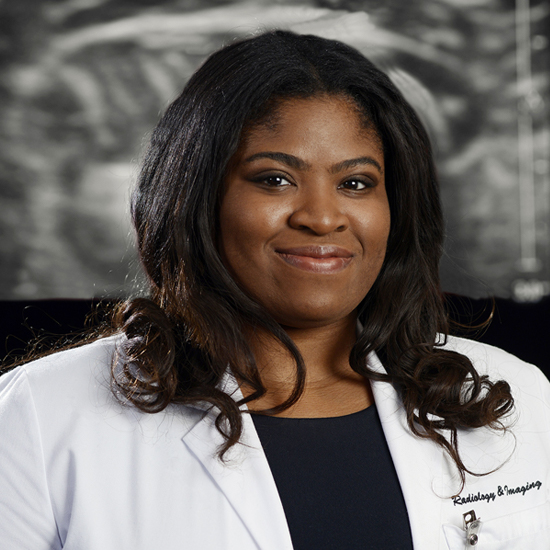 Dr. Ogonna Kenechi 'Kenny' Nwawka completed her fellowship in musculoskeletal imaging at HSS, after which she joined the Radiology and Imaging Department as an Assistant Attending Radiologist. She also holds an appointment as Assistant Professor of Radiology at Weill Cornell Medical College. As a fellow, Dr. Nwawka participated in numerous research projects which have gone on to produce multiple publications in the radiology and orthopedic surgery literature. She has and continues to present her research at national and international medical meetings. Trained in all realms of musculoskeletal interventions and imaging including MRI, CT and ultrasound, Dr. Nwawka is particularly interested in nerve imaging and musculoskeletal ultrasound. She is the recipient of several grants from the American Institute of Ultrasound in Medicine, the National Basketball Association (NBA), GE Healthcare, and the Radiological Society of North America (RSNA) to study applications of imaging in various aspects of musculoskeletal health.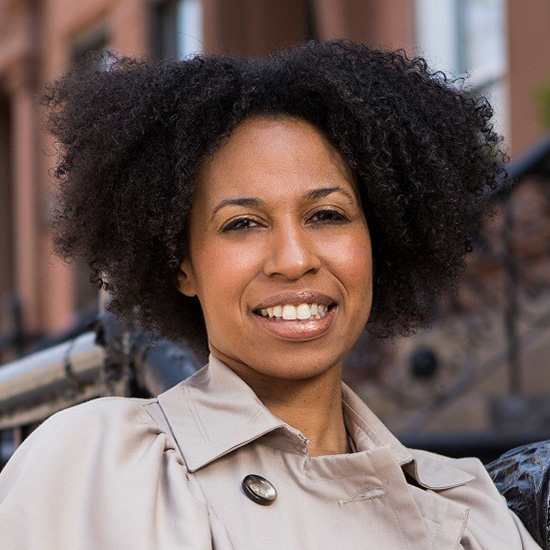 Aletha Maybank, MD, MPH
Aletha Maybank, MD, MPH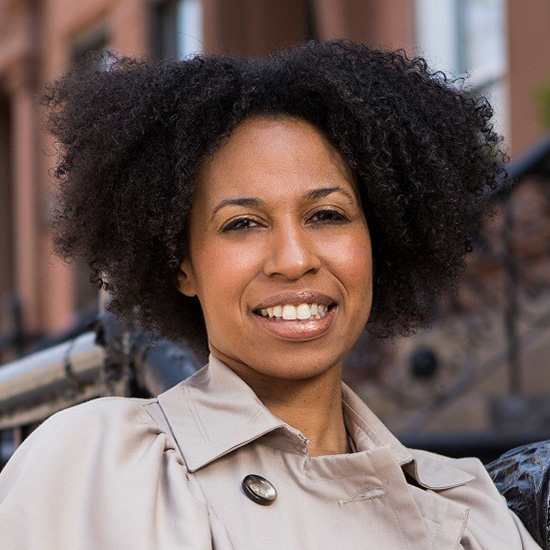 Aletha Maybank, MD, MPH currently serves as a Deputy Commissioner in the New York City Department of Health and is the Founding Director of the Center for Health Equity. The Center's mission is to bring an explicit focus to health equity in all of the Department's work by tackling structural barriers, such as racism, ensuring meaningful community engagement, and fostering interagency coordination in neighborhoods with the highest disease burden. 
Prior to this role, she was an Assistant Commissioner in the NYC Health Department and served as the Director of the Brooklyn Office, a place-based approach. Dr. Maybank also successfully launched the Office of Minority Health as its Founding Director in the Suffolk County Department of Health Services in NY from 2006-2009. 
Dr. Maybank serves as Vice President of the Empire State Medical Association, the NYS affiliate of the National Medical Association. In the media and on the lecture circuit, she has appeared or been profiled on Disney Jr.'s highly successful Doc McStuffins Animated Series, ESSENCE Facebook live and their Festival's Empowerment Stage, MSNBC's Melissa Harris-Perry show, and various other outlets. She has also advised on the award-winning documentary Soul Food Junkies by Byron Hurt and Black Women in Medicine by Crystal Emery. For her accomplishments, she has won numerous awards. 
Dr. Maybank holds a BA from Johns Hopkins University, a MD from Temple University School of Medicine, and a MPH from Columbia University Mailman School of Public Health. A pediatrician board certified in Preventive Medicine/Public Health, she completed her preventive medicine residency at the SUNY Stony Brook University School of Medicine and her pediatrics residency at the Albert Einstein School of Medicine's Schneider Children's Hospital.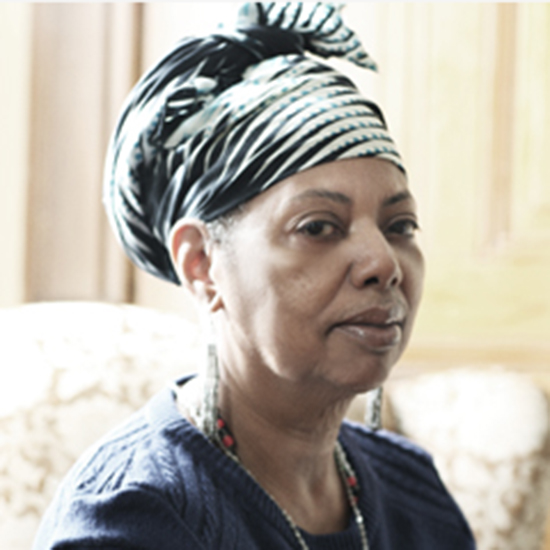 Dr. Shadidi Beatrice Chase Kinsey
Dr. Shadidi Beatrice Chase Kinsey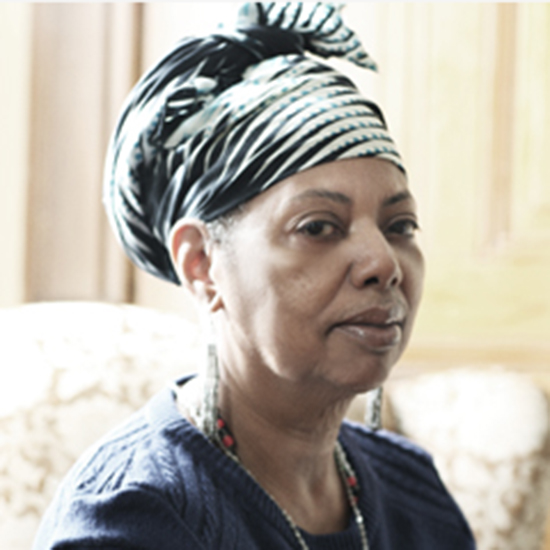 Dr. Shadidi Beatrice Chase Kinsey and the practitioners at P.E.A.C.E. HEALTH CENTER are committed to providing quality healing in the heart of Bedford-Stuyvesant, Brooklyn, New York. P.E.A.C.E. Health Center is a Kawaida health institution working under the principle, Kujichagulia (Self-Determination), highlighting our ability to define ourselves, name ourselves, and speak for ourselves, create for ourselves (Community Health and Well-Being).
Since 1989, Dr. Kinsey has provided HIV/AIDS treatment and alcohol/substance detoxification services using acupuncture at community-based organizations.
In 1987, Dr. Kinsey earned her acupuncture diploma from the Harlem-based Institute of Traditional Chinese Medicine; in 1988, the International Institute of Acupuncture and Traditional Chinese Medicine certified her a Doctor of Acupuncture; in 1989, she earned certification from the National Commission for Certification of Acupuncturist and Oriental Medicine; that same year she earned certification as an Acupuncture Detoxification Specialist.
In 1992, "Mama Bea," as she is known in the community, was the first African American licensed by New York State to practice acupuncture. This certification capped her decade-long quest for the knowledge and tools that would enable her to make a positive contribution to the health care available to her community. This quest was pursued while working full-time inside and outside her home. She is a widow, mother of six, and grandmother of eight.
Dr. Kinsey is the Vice-Chair of the N.Y. chapter of the National Association of Kawaida Organizations (NAKO).
Among her numerous awards include: 1993 Keeper of the Dream Award presented by Johnson Preparatory School, Brooklyn, NY; 1994 Martin Luther King Jr. Award for Nia and Healing Hands presented by the Howard Houses Tenants Council; 1998 Dr. Mutulu Shakur Health Activist Award presented by Family and Friends of Dr. Mutulu Shakur; 1999 Keepers of the Flame Award presented by Kwanzaa Collective of Brooklyn, NY; 2002 Founders Award presented by Malcolm X Day Parade and Celebration Committee; in 2011, Dr. Kinsey was acknowledged as one of New York's Top Doctors and given a feature story by The Network Journal.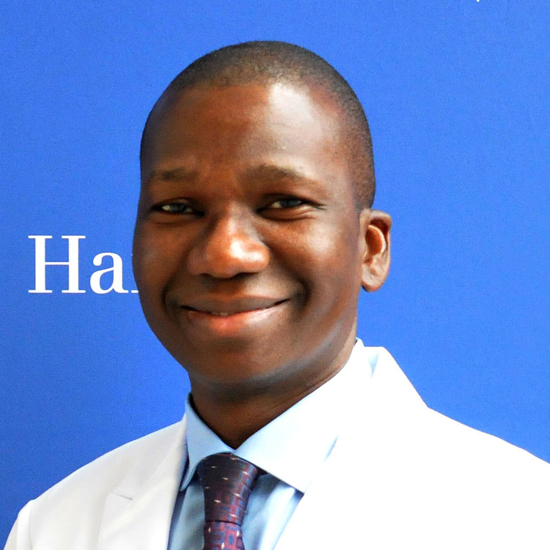 Ousseiny Coulibaly, MD, FACOG
Ousseiny Coulibaly, MD, FACOG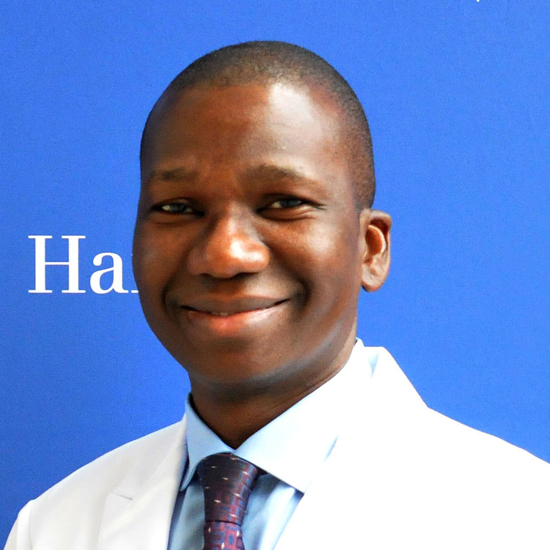 Ousseiny Coulibaly, MD, FACOG, is an Obstetrician/Gynecologist Attending at NYC Health + Hospitals/Harlem, New York, New York. He is board certified and a fellow of the American College of Obstetricians and Gynecologists. He is also hold the title of Clinical Instructor with Columbia University Medical Center, NYC Health +Hospitals/Harlem's academic affiliate.
After obtaining his high school diploma in Southern France, he embarked on a career in medicine in the United States. He received his undergraduate degree from Howard University, medical degree from Howard University College of Medicine in Washington, DC. He went on to complete his residency training at NYC Health + Hospitals/Lincoln, a Cornell University's affiliate, in the Bronx, New York.
Born in Mali, West Africa, Dr. Coulibaly heard of Female Genital Cutting during his adolescence years when it had been practiced on some of his closest relatives. Practicing at NYC Health + Hospitals/Harlem department of Ob/Gyn, "a little Mecca" of West African patients, he has become more sensitive to their needs. He has written numerous medical attestations of Female Genital Cutting for patients needing them for immigration purposes. Dr. Coulibaly's research project is to establish a prevalence of Female Genital Cutting at Harlem, thus establishing a need for a comprehensive care and cultural competency for this patient population.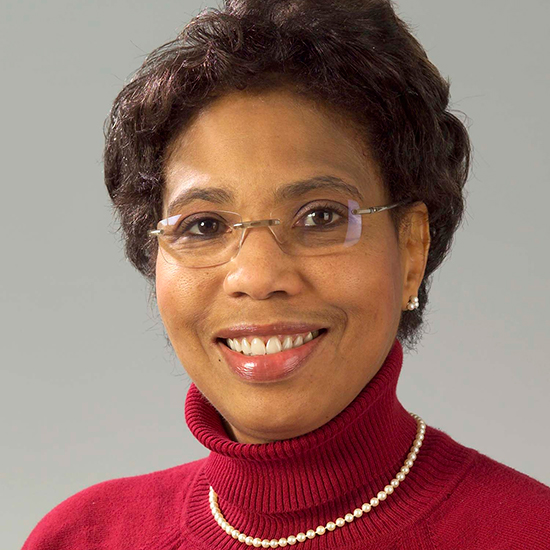 Diana E. Lake MD
Diana E. Lake MD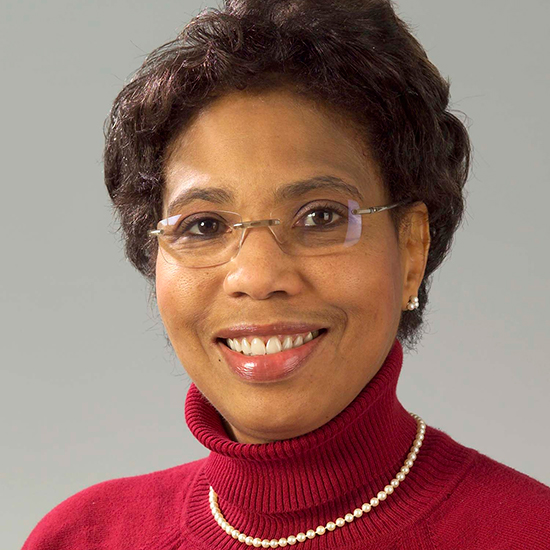 Dr. Diana E. Lake is a medical oncologist with a practice that is devoted solely to the care of breast cancer patients. Dr. Lake's research interests involve all areas of breast cancer but focus mainly on the development of new therapies, prevention of cancer recurrence following surgery, and treatment of recurrent disease.
Working in conjunction with her colleagues on the Breast Cancer Medicine Service at MSKCC and as the liaison in breast medicine to Alliance for Clinical Trials in Oncology (a national clinical trials cooperative research group sponsored by the National Cancer Institute), she is involved in clinical trials to develop better hormonal therapies and improved approaches to treatment before surgery.
Dr. Lake is a past member of the National Institutes of Health (NIH) Scientific Review Committee, and has previously served on the NIH Cooperative Group Review and its Cancer Education committees and has received the Memorial Sloan-Kettering Cancer Center fellowship.  She is a member of the NYS Health Research Science Board.
Dr. Lake holds a Bachelors of Arts in Biology from Hofstra University and her MD from Chicago Medical School.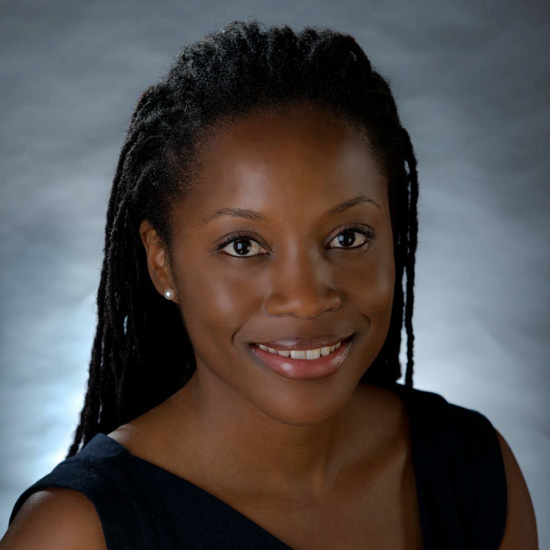 LeWanza Harris, MD
LeWanza Harris, MD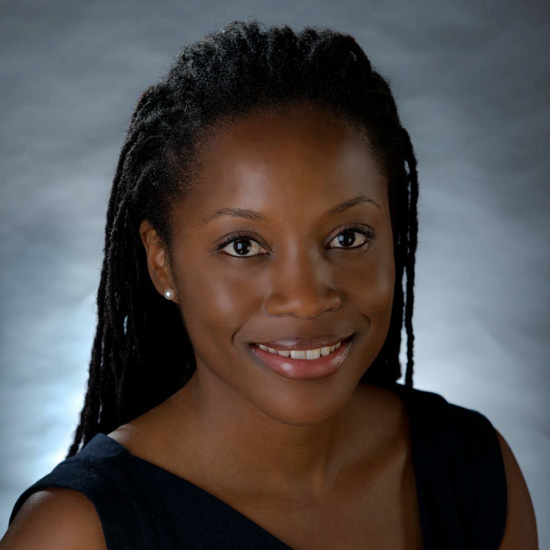 Dr. LeWanza Harris is the Associate Chief Quality Officer of New York-Presbyterian/Ambulatory Care Network and Liaison to the Weill Cornell Physician Organization and Columbia Doctors Faculty Practice Organization. In this role, she is responsible for leadership, alignment, and direction for quality and patient safety.
Prior to this role, Dr. Harris served as the Associate Chief Quality Officer of New York-Presbyterian/Allen Hospital. In this role she held several key leadership roles in team training, clinical risk management, regulatory compliance, infection prevention and control, cultural of safety and procedural safety.
Dr. Harris joined the Center for Community and Family Medicine at Columbia University Irving Medical Center in 2007 where she is an Assistant Clinical Professor of Medicine.
A board-certified family medicine physician, Dr. Harris received her Doctor of Medicine and Master of Public Health degree from the University of Rochester School of Medicine & Dentistry. She completed her residency in Family Medicine at University of Rochester/Highland Family Medicine. She completed the Greater New York Hospital Association/United Hospital Fund Clinical Quality Fellowship. Dr. Harris was also a Ruth L. Kirchstein AHRQ Health Services Research & Policy Fellow.
Dr. Harris currently serves on the Board of Directors for the American Heart Association in New York City. As a board member, Dr. Harris serves as the campaign leader for Children's Heart Health Campaign. She is committed to improving the lives of our communities. She has been an advocate and activist to increase awareness for improving healthy food access in NYC; promoting the now approved and enacted policy that increases awareness of daily salt consumption on restaurant menus; and promoting policy for healthy beverage options for kids when their families dine at city restaurants.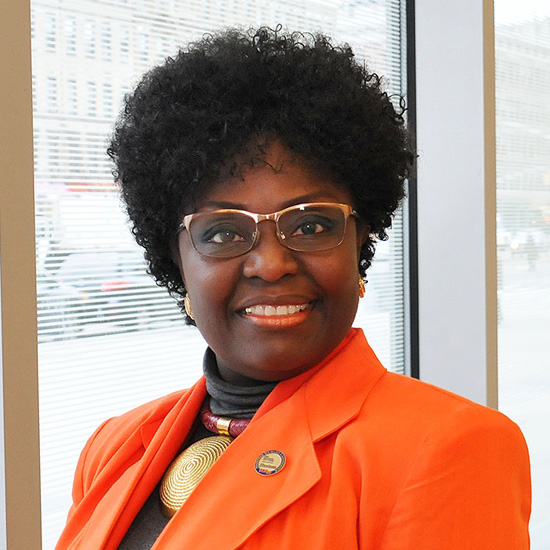 Olutoyin Alabi, MD, MPH, FWACP, FACP
Olutoyin Alabi, MD, MPH, FWACP, FACP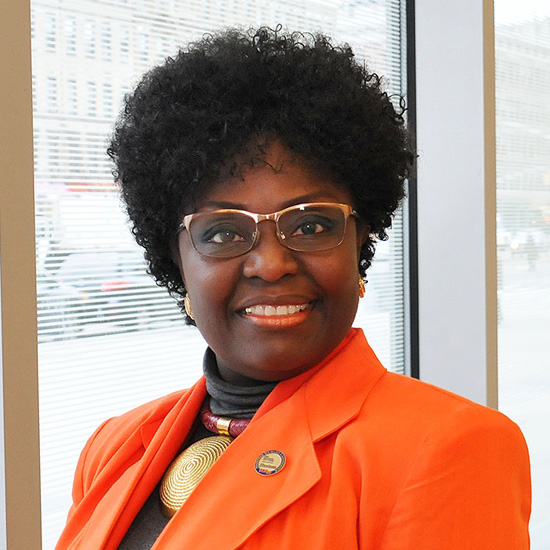 Olutoyin Alabi, MD, MPH, FWACP, FACP is a Primary Care Physician and Assistant Clinical Professor with the Adult Medicine Clinic Ambulatory Care, Harlem Hospital with affiliation to Columbia University.
A native of Nigeria and Citizen of the USA, Dr. Alabi had her first Residency and Fellowship training at Lagos University Teaching Hospital (LUTH) in Internal Medicine with a subspecialty in Cardiology. She was appointed in LUTH as Attending Physician / Head of Adult Emergency Medicine Department for some years before her relocation to the USA with her family.
She joined the Harlem Staff in 2010 and moved through the Quality Management and Health Information Management Departments, as Assistant Director prior her Residency training in Internal Medicine, also at Harlem Hospital. On completion of the Residency Program, she joined the Primary Care Team and served as Interim Chief of the Adult Medicine Clinic of the Harlem Ambulatory Care. A period that put the Harlem Ambulatory Care on the NYC H+H map with top range control metrics for Chronic diseases (Hypertension, Diabetes) and Press gurney Patient satisfaction rate in the 90s.
Dr Alabi along with some colleagues, in recognition of and concern for adequate care and clinical outcome of their Homeless patient population, wrote and published in December 2018, an article in NYMJ- titled the Challenges Faced by the Homeless population, an analysis of Health Care Delivery and Utilization of Care. They suggested solutions-ways to improve care and reduce length of hospital stay.
She works closely with the Residents to develop the Peer to Peer guide for Interns (Nationally recognized with awards) and the Good Catch Program that promotes prevention of medication errors and patient safety.
She serves as Mentor to many Residents, Nurses, Clerical / Administrative staffs and Colleagues.
Dr Alabi was in October 2018, elected to Fellowship of the American College of Physicians for her notable commitment and accomplishments within the Internal Medicine Community.
She has great passion for patient care, with special focus on Preventive Medicine. She continues to play pivotal roles in committees focused on Patient Experience, Patient Safety, Performance Improvements and Improved Patient Clinical outcomes.
Amongst others, Dr Alabi is a Team player, a Servant Leader with Management and Administrative skills, Communication, Counselling, Teaching and Marketing skills.
Dr. Alabi enjoys traveling and she has gone on several medical missions around the world, including to Cambodia, Armenia, South Africa and Sri Lanka following the Tsunami, where she led the American Mission Team. At the local level, she has given health talks around the 5 boroughs of NYC, including Harlem, to improve health awareness.
Dr Alabi says her mantra is to positively impact each Life she encounters, leaving them feeling more Confident and Empowered to achieve their set goals.
Honoring African Americans in Technology
Supporting the theme of this year's annual multi-city tour, HFAS recognizes the contributions of African Americans  in Technology selected from across the technology industry within the Tristate area of NY, NJ, CT, in a celebration of "African Americans in Technology."